BUY MORE SAVE MORE,OVER $40 FREE SHIPPPING
With a beautiful design and gift card message, this bracelet is a perfect gift for your granddaughter. Gift your granddaughter this bracelet and remind her that although you are apart, you will always connect. Let her know that distance can never change your love for her. This bracelet expresses the everlasting relationship and love between a grandmother and granddaughter.
Card Message
Grandmother and Granddaughter Forever Linked Together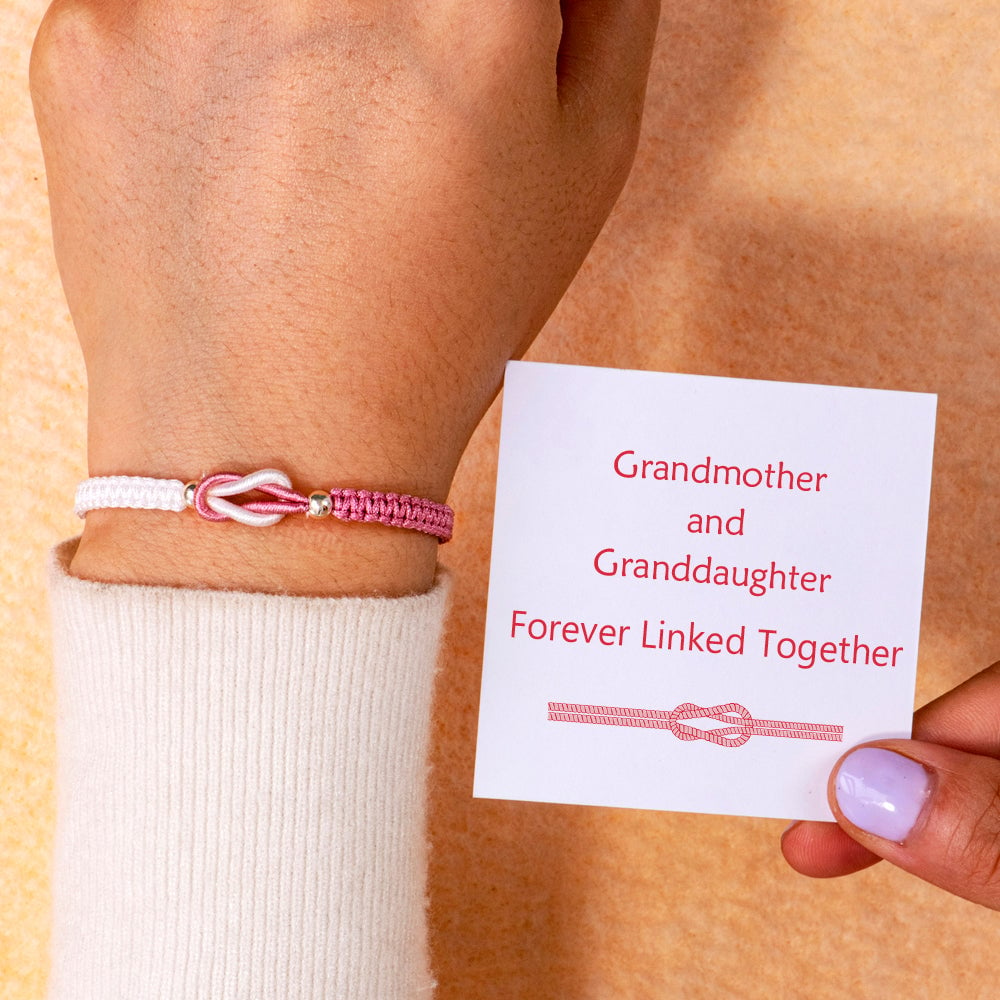 *Heartwarming Message Card Included
This package includes a bracelet, greeting card, gift box, and a gift bag to hold everything in it.
Material: Cotton thread
Processing Techniques: Handmade
Age Demographic: All ages
Here in jiachenghui, our goal is to bring inspiration and joy to our customers through our products. But we understand that not all customers have the same preferences. If you wish to return an item, please email us within 30 days from receiving your order.
Our email address is longmemoryservice@gmail.com. Our customer service team would be more than willing to assist you.
We provide refunds for the returned items. But the returning party needs to shoulder the shipping cost. We don't send return labels, especially for returns due to one's preferences. In case you receive a damaged product, you don't need to return it. Please reach out to us, and we will send a replacement right away.